Hello! 
What a fun fall so far! I took a gorgeous spin through the SW with Todd Snider in October, and am gearing up for a Street Roots Benefit with him here in PDX.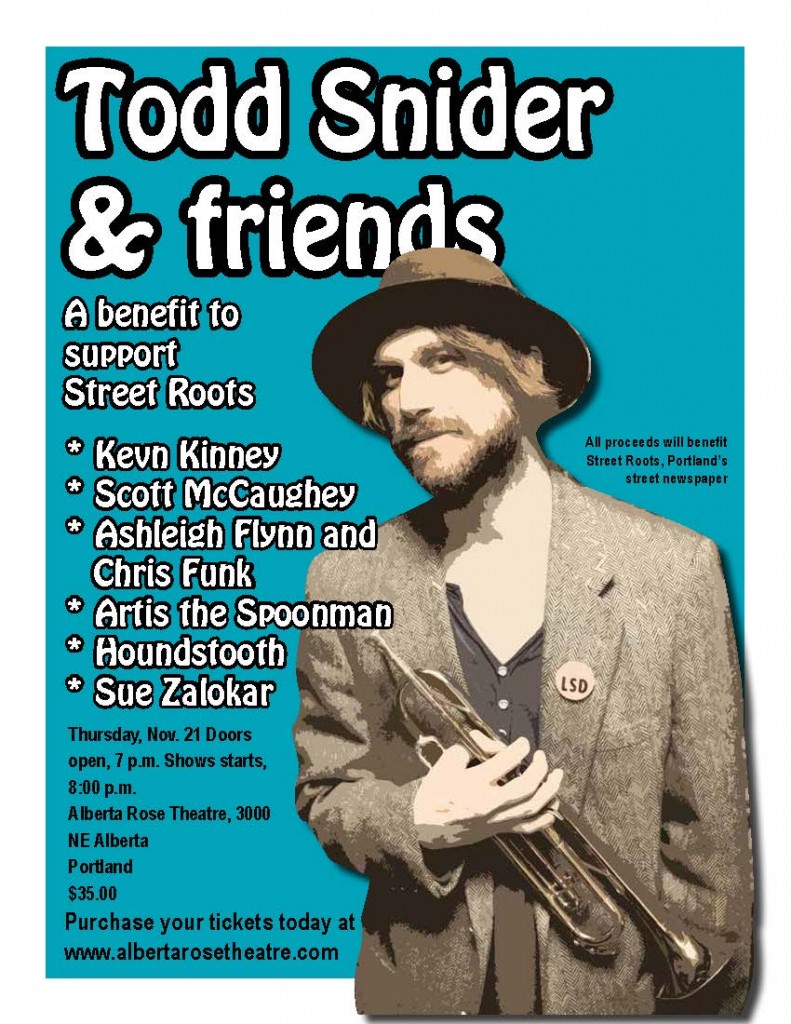 Then it's down the coast for shows in San Fran and LA – please see tour schedule.
Finally, happy to announce that bear wonder band and I will be doing a Thurs evening Happy Hour at the Laurelthirst throughout December, culminating in a big ol' New Years Eve bash at the new and improved Alberta Street Pub!
Please join us!